Sleek Screen Windows or Openable mosquito screen windows will be your prime choice to add a stunning look for your interior. The windows are basically moulded from high grade aluminum in an organised and aesthetic manner.
These sleek screen windows are comfortably installed upon existing windows of any kind like aluminum windows, galvanized steel windows and predominantly on wooden windows.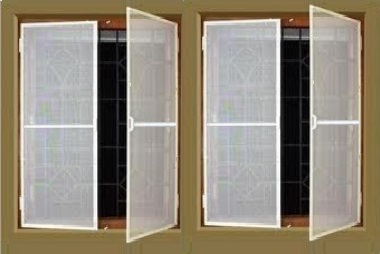 Openable mosquito screen windows from Welltech Systems are easily operated, best-selling products seeking low risk of maintenance.
Openable mosquito screen windows are operated in the opposite direction of the already existing window panes in order to avoid interruption.
Basically used types of mesh include aluminum mesh, stainless steel mesh, fibreglass mesh. The windows are in general shuttered and unfolded as per requirement to enhance space efficiency.
The captivating aluminum frames of openable mosquito windows are typically powder coated as per your colour requirement which suit pre-existing frames. Available colours include 
White

Honey gold [golden brown]

BC Brown [chocolate]
Sleek screen windows operated with butterfly hinges permit easy disengagement of the window panes.
These magnificent colours impart PVC like appearance to the frame and allow matching with the already present frames.
Windows are effortlessly detached and replaced for cleaning purposes.
Sleep in Absolute Peace free from Mosquitos
Protect your self from dangerous Mosquito Bites with our Mosquito net Windows and Doors