Roller window shutters are perfectly designed in a space efficient approach. Welltech Systems hyderabad supplies mosquito net of rolling type amplifies the beauty of your home decor and impart a luxurious look.
Rolling mosquito mesh windows typically handled with a rolling shutter in the vertical direction for easy retraction when essential. These roller window screens are fundamentally available in powder coated aluminum fixtures available in different colours to match with your existing frames.
Welltech Systems hyderabad manufactures rolling mosquito net made of fibreglass material aid in effortless rolling of the mesh.
These windows are the best choice with improved space saving technology.
The roll up mosquito nets are perfectly installed upon already existing windows of different types such as wooden windows, aluminum windows and galvanised steel windows.
Welltech hyderabad provides an inexpensive way of installing collapsible mosquito screen windows to add an creative and admirable look for your windows.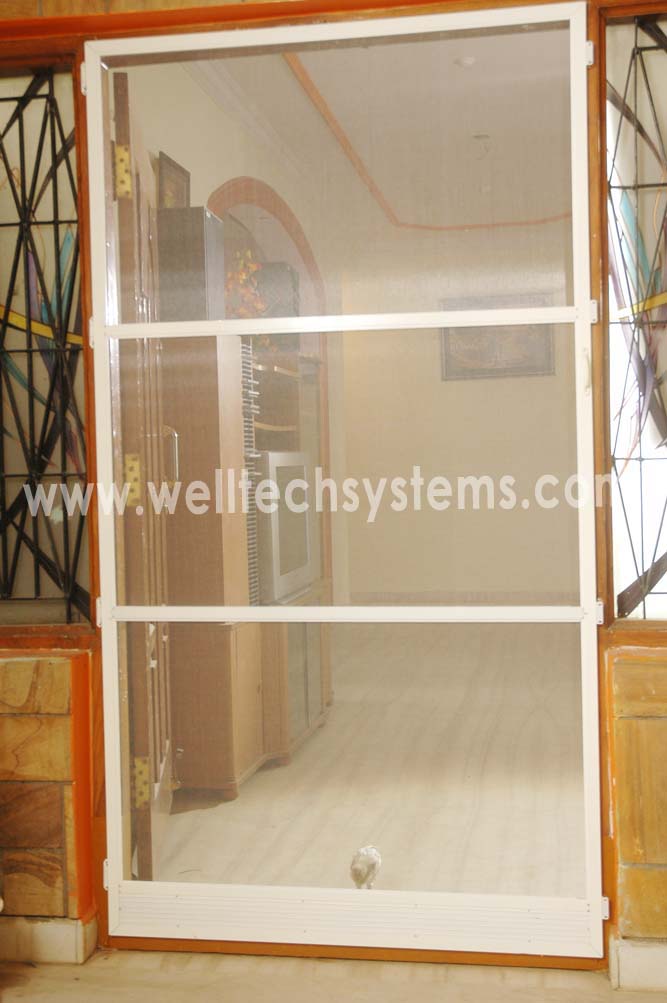 Sleep in Absolute Peace free from Mosquitos
Protect your self from dangerous Mosquito Bites with our Mosquito net Windows and Doors