Welltech Systems, Hyderabad, Telangana is a producing company of premium quality mosquito net windows and doors.
Our company's massive experience of 20 years in the field of mosquito screening, promoted us to be more preferable by the clients. Welltech Systems is proven well-versed in terms of sophisticated technology and quality supervision.
We were years ago positioned in Hyderabad city and offer guaranteed service in and around Telangana.
Mosquito control and prevention is our main motto and also helps many people to rescue themselves from life-threatening effects of mosquito related diseases.
Welltech Systems principally focus to provide expert insect screening approach, providing premium quality and much efficient products.
The outputs by the company contribute luxury to the customer within affordable prices. Welltech Systems Hyderabad furnish broad-range of products custom designed for windows and doors.
We provide our peak emphasis on experienced craftsmanship, practical application, fashionable designs and faultless installation to provide an attractive appeal to your home furnish.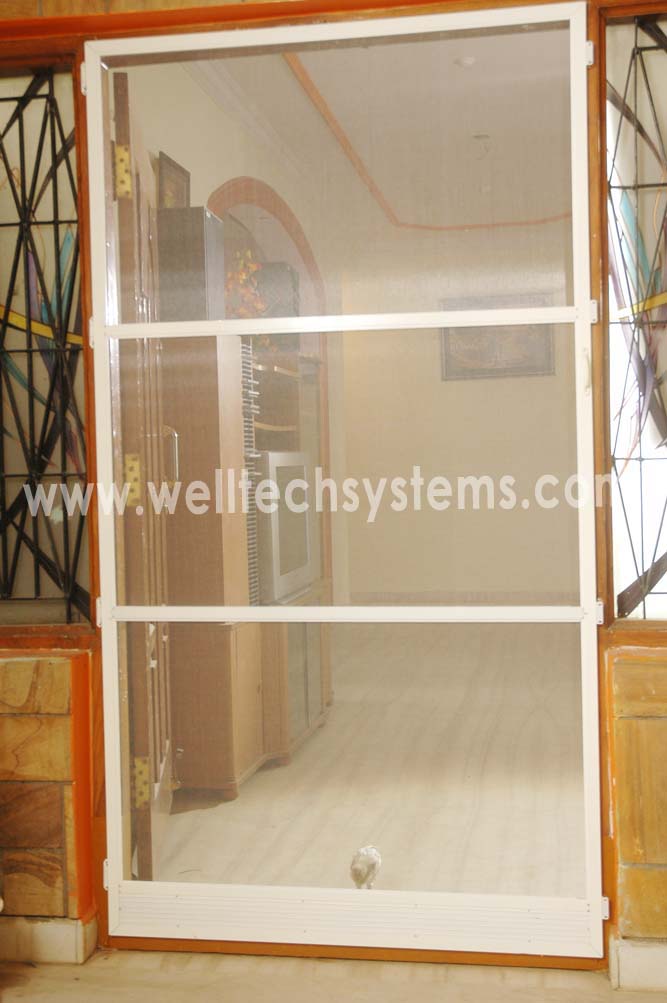 Sleep in Absolute Peace free from Mosquitos
Protect your self from dangerous Mosquito Bites with our Mosquito net Windows and Doors